FiberSkyn drumheads combines films and synthetic fibers to re-create a Vintage Tone with the combination of consistency, quality, sensitivity, and

tonal

range.
The heads have a vintage sound, look, and feel, dark, warm, round tones.
These heads

are

recommended

for

traditional

Jazz, R&B, and Classic Rock applications, as well as for Snare Drums, Bass Drums, and Toms.
FiberSkyn Heads

are

the choice of professionals, teachers, and students.
Fiberskyn Heads are general-purpose heads for use on Standard Drum Set or in Orchestral, Concert Band, and Music School settings.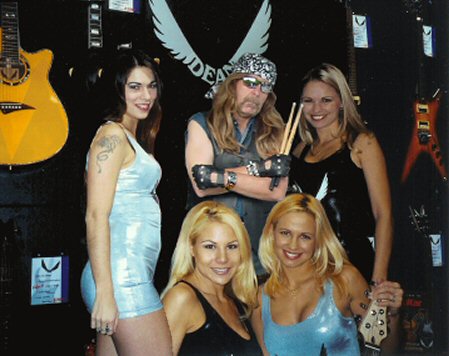 I'm Turning These Guitar Girls In To Head Bangers
Check-Out These Great Prices On FiberSkyn Drum Heads