Billy Muffs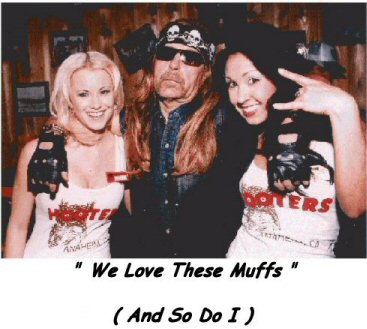 Billy Muffs Practice Pads
Lets you play drums with tone but at lower volumes. Just place the pads on your drums and cymbals.
Set includes 12",13",and 16" tom pads,standard 14" snare pad; crash cymbal pad; ride cymbal pad;
2 hi-hat pads (one for between and one for on top);
Or Buy Them Separately 8" & 10" Are also Available.
"Please Note That Shipping Prices of Any International Orders Must be Quoted."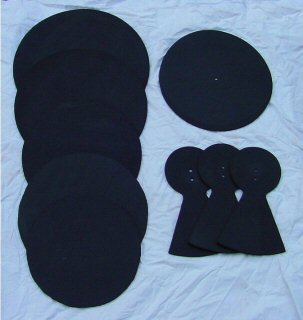 Brand New Single Ply Ballistech White Mesh Heads
These Mesh Heads are a New Douro Material and Coated with Silicon for strength that has the feel of a traditional Mylar Head.
This is a real break thru in Mesh Head Technology. Perfect for silent practicing.
The heads will fit all acoustic drums, and comes in the following sizes.

8", 10" 12" 13", 14", 16", 18", 20", & 22".
These heads are not like any Mesh Heads you have played before.
The material is a brand new single ply heavy duty mesh with a Condura Nylon Patch that won't wear out.

"Even if you're a heavy hitter"

.
"These Heads Can Take It".
Try Them Out! You'll be amazed how durable and how much they play and feel like traditional drum heads.
"If You Wear Thru These Heads Your Hitting To Hard"
These Heads are exclusively made for Billy Blast Drums.
"New"
I am now offering my Ballistech Mesh Heads with or without the Nylon Condura Patch.
Please remember that if you are a heavy hitter or use wood tipped sticks the patch is there to make the head stronger.
All the Ballistech Heads are now available without the Nylon Condura Patch except the 18",20", & 22" Bass Drum Heads.
"Please Note" All Previous Ballistech Mesh Head orders are NOT to be replaced with Heads that have already been purchased. "So Don't Ask!"
Thanks,
Digital Drummer Magizine Review
"All Drum Heads Ship USPS Post Office"